Quick Facts
SOURCED FROM: Small family farms in the midwest United States
RAISED ON: 100% vegetarian diet from birth to harvest, with a finishing ration of midwestern corn for a minimum of 120 days.
HARVESTED AT: Less than 30 months and between 1,200 and 1,400 lbs
TASTE IS: Guaranteed tender! Using only black angus genetics, the natural beef is of superior quality and satisfies the most discerning of palates.
HOW HEALTHY:  Durham Ranch Natural Beef cattle are raised on a "never-ever" program, meaning that these animals have never-ever been administered antibiotics, added hormones, growth promoting drugs, nor artificial ingredients.  They can be source verified to ranch of birth and have been subject to humane animal handling practices for the entire course of their life.
COOKING TIPS: Once you decide if you are going to cook with a moist or dry heat, the next step is to decide which method.  Our friends at the Beef Council have designed tips around each one of these methods that can give you an in-depth look.
MORE INFO: FAQs and Information
---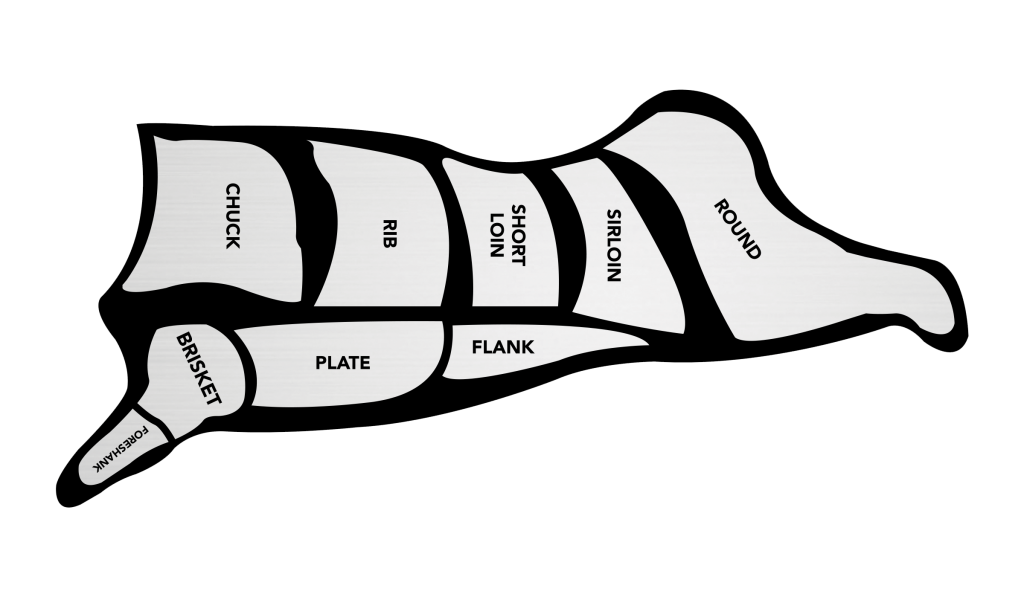 ---